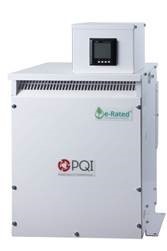 Ultra-Efficient Transformers
Power Quality International (PQI) dry-type, distribution transformer. Provides ultra-efficient distribution. 480:120/208 VAC model.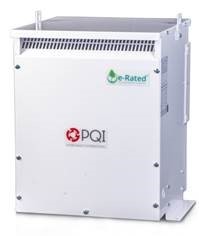 Harmonic Mitigating Transformers
PQI has been on the leading edge of harmonic mitigation solutions longer than any other manufacturer in the industry. Our products are manufactured to the highest quality standards (ISO 9001), and our product designs have been proven highly effective in real-world scenarios. For these reasons, many engineers insist upon PQI for the most effective harmonic mitigation solutions.
Medium Voltage Transformers
Type PY Power TransFilter™ Medium Voltage, UL Listed Dry-Type & Cast Coil Transformers for Medium K-Factor Three-Phase Nonlinear Loads with an integrated Type TPM Transformer Performance Meter™