Background
A local American multinational financial services company achieves success in using Vertiv ERS services and ESS in-house commissioning for their PDU and STS acceptance testing. Uptime of critical operations is crucial for the success in the banking industry. A system outage would have an adverse effect on the company's financial condition, customer satisfaction and operational cash flow. To support such a critical environment, the customer needed a reliable and efficient power solution.
Objectives/Challenges
The new electrical equipment and components of this report have been inspected and tested to help assure that each component meets manufacturer's and industry standards.
Evaluating the performance of new equipment prior to energization is considered the most important test the equipment ever receives. These tests often reveal hidden defects, design or installation errors or in-transit damage, which can lead to serious system malfunction and down time.
This initial testing provides a database for future maintenance system analysis and equipment modification. These test results, when compared with the results from future periodic maintenance tests, can be indicative of life expectancy and thus provide a continuing monitor of reliability throughout the life of the equipment.
Vertiv Solutions Being Tested
| | |
| --- | --- |
| Quantity | Device Summary |
| 8 | Power Distribution Units PDU's Liebert PDU |
| 32 | Molded Case Circuit Breakers, Rating: 400A Panelboard and Main Breakers |
| 8 | Molded Case Circuit Breakers, Rating: 400A Subfeed Breakers |
| 8 | Liebert Static Switches, Rating: 400A Liebert STS2 |
| 48 | Molded Case Switches, Rating: 400A |
Procedures
ERS completed the work per the following specifications for each of the items listed in the equipment inventory section. These specifications were developed from standard NETA specifications, customer input, past experience and customized for their budget, equipment condition and time considerations. Acceptance tests and inspections help determine if electrical equipment is suitable for use. This project involved testing of low voltage circuit breakers and molded case switches.
Circuit Breakers, Air, Insulated-Case/Molded-Case Visual and Mechanical
- Compare equipment nameplate data with drawings and specifications.
- Inspect physical and mechanical condition.
- Inspect anchorage and alignment.
- Verify the unit is clean.
- Operate the circuit breaker to insure smooth operation.
- Inspect operating mechanism, contacts, and arc chutes in unsealed units.
- Perform adjustments for final protective device settings in accordance with the coordination study.
Electrical Tests
- Perform insulation-resistance tests for one minute on each pole, phase-to-phase and phase-to-ground with the circuit breaker closed, and across each open pole. Apply voltage in accordance with manufacturer's published data. 
- Perform a contact/pole-resistance test.
- Determine long-time pickup and delay by primary current injection.
- Determine short-time pickup and delay by primary current injection.
- Determine instantaneous pickup by primary current injection.
- Perform minimum pickup voltage tests on shunt trip and close coils in accordance with manufacturer's published data.
Results:   
Based on the results of the inspections and tests performed, the equipment included in this local project is up to safety standards. With an increased focus on online banking, the local financial facility needed to ensure all of their project deadlines we're met. This existing customer was satisfied with service quality and is looking to partner with ESS again in the future.
Local ESS In-House Servicing
With the benefit of ESS's local facility, we performed all commissioning of the equipment in-house. This was a critical step for the customer and avoided any disruption of normal operations. With having the commissioning done ahead of time, the equipment arrived onsite, which increased the efficiency of project delivery to the end user.
Electrical Commissioning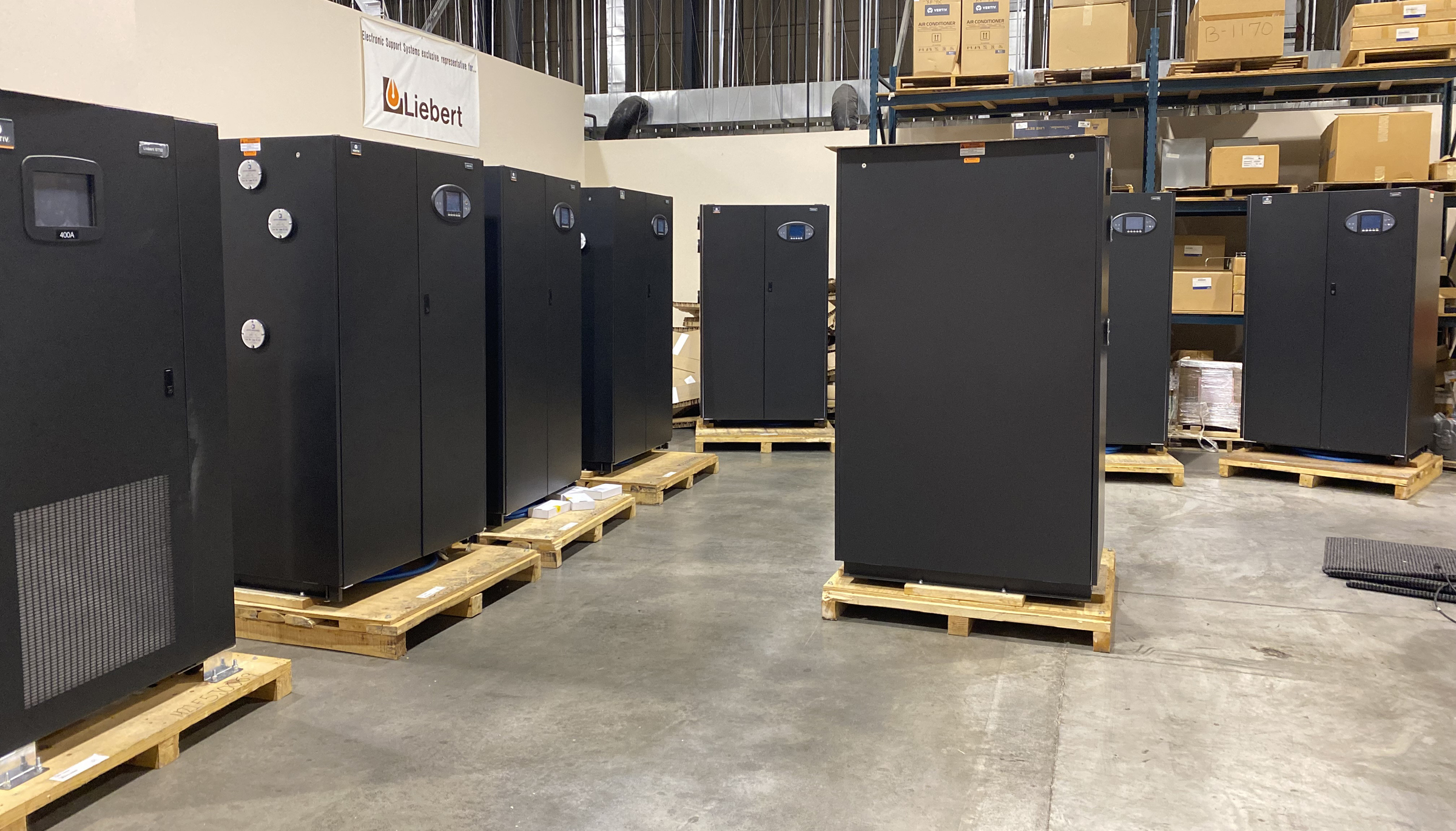 In-House Testing at Electronic Support Systems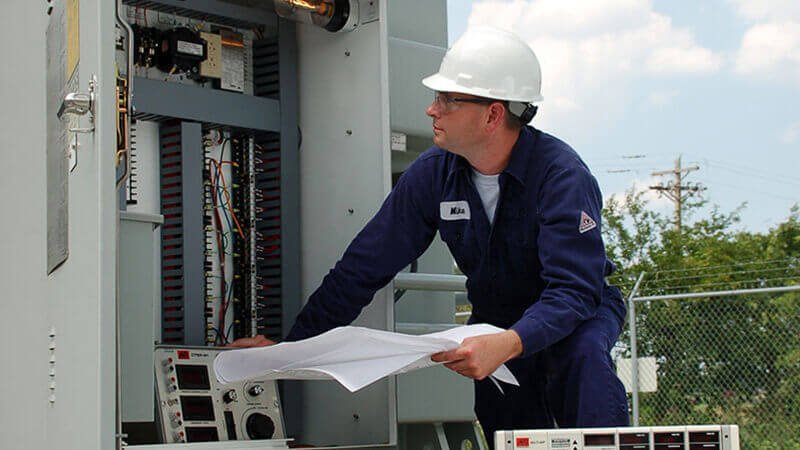 Building Commissioning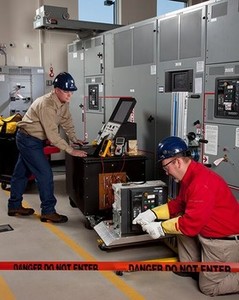 NETA Electrical Testing
Electrical Maintenance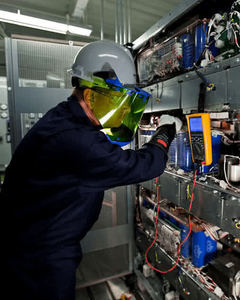 Startup Configuration