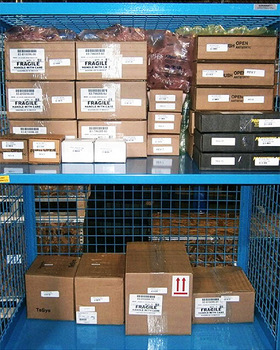 Make sure you have the parts on hand for every situation. Your industrial power protection system is designed to operate for 20+ years, but it will need timely parts replacements to function properly. Contact us for recommendations on spare parts kits according to the system age and application environment.
Make sure you have the parts on hand for every situation. Repairs are inevitable. The key is to be ready when they're needed, so you can replace the necessary parts quickly and easily. Through our annual service contracts, we provide preconfigured and tested PCB, so you can have the highly critical equipment you need in stock and ready to plug and play. The annual contract lowers costs and can help you avoid long delivery schedules by permanently stocking dedicated spare parts.
More information   Manufacturer's Website
Features
Pre-configured part kits according to system age.
Control boards are set up and tested for "plug and play" functionality.
Available through annual subscription contracts to ensure short replenishment time.
Benefits
Spare part kits designed for the speed of replacement on site.
Minimizes any unplanned downtime in case of urgent repair or component replacement.
Scheduled replacement of high-wear components guarantee uncompromised reliability throughout the UPS design life.
Brochures
Manuals
Technical Specs
Resources