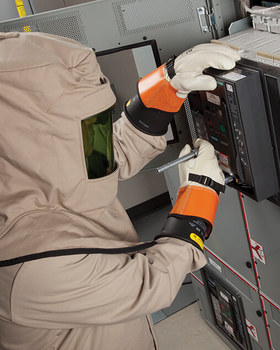 Circuit breakers play a critical role in protecting the people and equipment in your critical facility, and are integral in limiting the damage should a fault occur. But like all electrical components, circuit breakers can and do fail. Comprehensive NETA-based testing and maintenance services ensure circuit breakers work when they are needed.
Preventive maintenance ensures that your breakers trip according to specifications, limiting outages should a fault occur. Regular maintenance also prevents breakers from tripping unnecessarily, which can result in expensive downtime. Vertiv brings together consensus testing techniques and unsurpassed knowledge to ensure the health of your circuit breakers. Our field technicians inspect, test, clean, and lubricate your circuit breakers to keep them in proper working condition. By properly testing and maintaining these safety mechanisms, you can be confident that your assets and your workers are protected.
More information   Manufacturer's Website
NETA-Certified Acceptance Testing and Maintenance
Skilled testing experts use state-of-theart tools to conduct each test according to the most recent NETA specifications. Testing is a cost-effective way to ensure proper operation of protective devices and protection for the electrical system. It also helps extend the life of operating equipment while avoiding the high costs of emergency maintenance.
Comprehensive circuit breaker testing and maintenance includes:
Key component inspections (arc chutes, moving and stationary contacts, bolted electrical connections) to verify physical and mechanical condition
Inductor testing to verify proper resistance values of each contact
Megger testing to test the insulation of the breaker and safeguard against shorting
Primary current injection testing to verify the breaker will trip in a fault and provide overload protection
Mechanical operator and contact alignment tests
Circuit breaker lubrication to ensure proper operation of moving, current-carrying parts and sliding surfaces
Preparation of summary report containing as-found condition of circuit breakers and professional recommendations if remediation is required
Setting Verification
In accordance with your plant's short circuit/coordination study, field technicians verify final protective device settings and perform any adjustments as needed. This ensures circuit breakers will trip according to specifications, and affords better protection and fewer service interruptions in your system.
Infrared Scans
Technicians detect hot spots by performing infrared scans. Hot spots represent the deterioration of electrical connections over time due to vibration, improper torque, corrosion, and improper installation. Infrared scans provide early detection of problems before they result in equipment damage, business interruption, emergency maintenance costs, and physical harm to employees.
Arc Flash Studies
Arc flash studies are a vital tool for mitigating potential electrical hazards for employees or contractors that work on or near energized circuits. Conducted by professional engineers, this review of the electrical distribution system identifies areas of risk and non-compliance, and includes recommendations for personal protective equipment, labeling, training, and other actions needed to co
Brochures
Manuals
Technical Specs
Resources