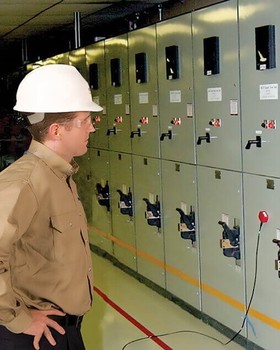 When an electrical failure happens, the results can be catastrophic. Most electrical failures occur because of insulation breakdown due to small electrical sparks known as partial discharge. Vertiv's partial discharge (PD) testing and monitoring provide early warning of impending failure. Through data collection and analysis you are able to make strategic decisions about repairing or replacing your electrical equipment.
Vertiv's integrated partial discharge testing and monitoring solutions are customized for you, allowing you stay on top of the health of your electrical assets. Our solutions include the latest technologies in both online and offline partial discharge testing. By combining the right testing with periodic and continuous monitoring of electrical assets, you can meet the maintenance needs specific to your operating requirements and application.
More information   Manufacturer's Website
Project
When launching new facilities or powering up new equipment, having industry experience and best-practice knowledge on your side helps you do it right—right from the start.
Project management
Deployment and startup
Commissioning
Maintenance
Regular predictive and preventive maintenance protects your investment in critical assets and helps ensure business-critical infrastructure operates efficiently, safely and reliably.
Emergency response
Preventive maintenance
Remote services
Spare parts and parts management
Performance
Identifying vulnerabilities or opportunities to optimize the performance of aging infrastructure allows you to lower costs and maximize availability.
Assessment and optimization
Upgrades and replacements
Electrical engineering
Safety and compliance
Manuals
Technical Specs
Resources