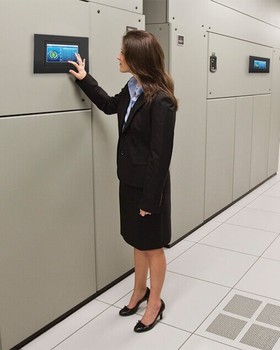 Ensuring data center availability relies on having the right cooling components, properly configured to match load demand. Thermal control optimization helps you meet demand for increased capacity, improved efficiency, and overall optimized performance of an integrated infrastructure.
You'll benefit from unmatched technical knowledge and resources by working with Vertiv's thermal experts to customize your data center's precision cooling system. Our factory-trained specialists work with you to determine the best controls and set points for your unique space. The result is a fully integrated thermal management system optimized to support your entire data center infrastructure.
More information   Manufacturer's Website
Expert Consultation
The thermal infrastructure specialist of Vertiv™ consult with you to gather your equipment's model and serial numbers, and quantity of units. Additionally, an on-site visit occurs to define your unique needs and determine a plan for thermal control optimization.
Configuration of Set Points
Ensuring the proper set points for thermal controls, with the help of our experts, is a key element of the optimization process. Consistent set points reduce energy consumption, improve compressor life, and reduce "fighting" between units due to excessive humidification or dehumidification.
Control and Setting Review
Vertiv's experts will work with you to determine the most appropriate controls, their settings, and how to network them. This networking is determined through direct consultation covering your system's equipment type, options utilized, thermal load, location and more. During the control and setting review, advanced controls may be adjusted to eliminate excessive dehumidification, maximize free cooling, and cut down on wear due to the start and stop of compressors.
Optimized Aisle Control Configuration
When an optimized aisle is part of your data center, our thermal infrastructure specialists will help configure remote sensors, recommend sensor locations, and configure your control's Teamwork Mode 3.